Tracy Panase celebrates 10th anniversary as JBF franchisee in 2019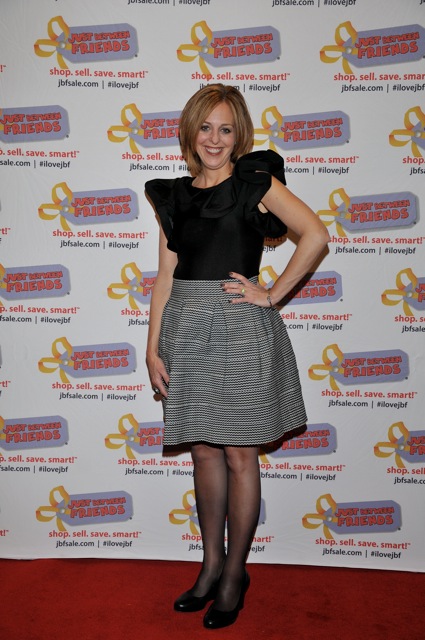 2018 was a record-breaking year for
Just Between Friends franchise
owner Tracy Panase. Panase's four JBF events — two in Philadelphia, one in Reading and one in Lancaster — operated in spring and fall and included one holiday event for a total of 45 days. They produced a whopping $3 million worth of sales of gently used children's and maternity items.
Panase runs the most successful JBF franchise out of more than 150 nationwide. This spring marks 10
years in business for Panase
and her husband, John. In 2009, the couple launched the children's consignment event in Reading with 127 families consigning and/or shopping, to help them make money and save money on children's and maternity items. In fall of 2009, they added an event in Philadelphia in Western Mainline.
During the past decade, the Panases have helped more than 300,000 families through JBF. Their total sales topped $13.2 million.
"The best part is that most of that money went into the pockets of
the families we serve
. Just Between Friends is about helping families in our communities make ends meet through the consignment events. Kids are very expensive, so it just made sense to bring this event to my hometown and beyond," said Panase.
In 2015 in Reading, Pennsylvania, more than 35% of the population was living at or below the poverty level. This community relies on the JBF event to clothe their families and provide the extras for their kids. It also provides a way for families to make extra money.
"Tracy and her JBF events demonstrate the
great potential franchisees have
with their businesses," said Shannon Wilburn, co-founder and CEO of Just Between Friends. "When you look at the community demographics, you wouldn't necessarily expect high sales. But Tracy takes a 'service first' mindset and truly views her JBF events as helping her community. She's providing necessary and appreciated value to her neighbors — and that translates into a successful business.
"There are more than 1,600 kids' consignment events nationwide and to our knowledge, Tracy's JBF event in the Western Main Line area of Philadelphia is the largest and most successful event in the country. We are so proud of her and the way she's serving families in Pennsylvania."
Join JBF to serve others and provide for your family
Just Between Friends now has more than 150 franchises in 30 states. System-wide sales in 2017 were almost $30 million. We are the leading pop-up consignment sales event franchise in North America. By helping families buy and sell their outgrown children's clothing, baby gear, games and toys, maternity items and much, much more, we have become a nationally recognized brand.
More Posts You May Find Interesting