Franchise Support Center
Our dynamic corporate team has the skill set to help make your Just Between Friends franchise a hit in your community
Being a part of Just Between Friends means you have a team with over 200 years of combined industry experience behind you to make sure you are trained, equipped and resourced to provide the best experience for your sale.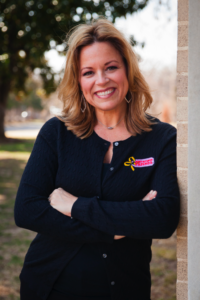 Shannon Wilburn, CFE
CEO and Co-founder
I am the Co-founder of Just Between Friends, having started this company in 1997 with my co-founder, Daven Tackett. What started in my living is now the franchise system we all love today—serving over a million families across the country with high quality, community-supporting pop-up sales. I never dreamed it would be what it is now! In the day to day, I work with our departments through our President to help guide with vision and direction. My newest title is one of my favorites — "Grandmom!" As of July 2021, I am now a first-time grandmother, or, as I will be called, "Sassy."
Franchise Development Team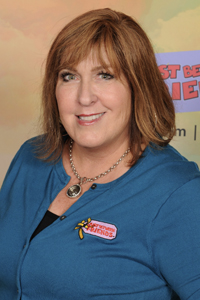 Dianne Davis
President, JBF and Vice-President, JBF Franchise Development
I lead a team of true professionals who provide stellar Finance, Operations, Marketing, Administration, and Franchise Development services to our valued Franchisees. It's my job to be available. I am here to support and empower our Franchisees to grow their businesses and make an impact on their communities! My husband and I have a weird obsession with Iceland. If you ever want to go on an adventure instead of a vacation, go to Iceland! (We will give you pointers!)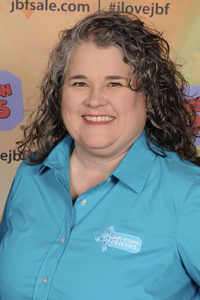 Lori Lalli
Franchise Recruiter
I walk applicants through the process of becoming franchisees, welcome them to the JBF family and help them decide if they would like to own an additional territory/franchise in the future. My husband and I lived in El Salvador for a year with our kids, ages 14 and 10 at the time. It was one of the best years of our life! And yes, I speak Spanish. 🙂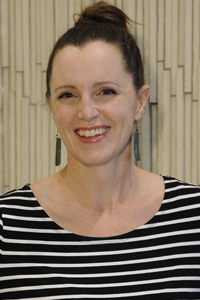 Allison Stephens
Vice President of Operations
The Operations Team supports the success of Franchisees as they operate their business. It's my job to welcome Franchisees into the JBF Family with onboarding, training, and support. While serving Franchisees across the country, I also operate the Tacoma WA franchise which is my favorite way to serve my own community through JBF.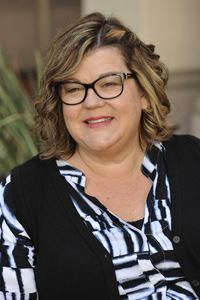 Shannon Carter
Technology Program Manger
I provide guidance and support for ongoing maintenance and new technology projects. I work with external technology providers to escalate and quickly resolve issues internal JBF resources cannot solve promptly (2nd level support) as well as provide input to the Franchisee Support Center on technology- related decisions from an active Franchisee perspective. I am also a Certified Project Management Professional (PMP).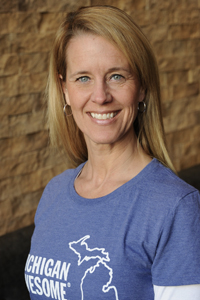 Melissa Cook
Success Coach
I'm here to help our Franchisees nurture personal and professional growth so that they and their business can thrive. I also cheer them on and provide a safe place to gain perspective as they work hard to serve their communities through their thriving business. I help them navigate this new adventure so they know they have a partner to help them through. I'm a mom of 3 super active boys that keep me crazy busy and I wouldn't trade it for the world.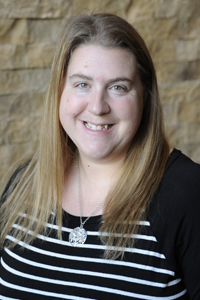 Nicole Day
Success Coach
I work with Franchisees to provide encouragement and support for their vision, facilitating the decision process when needed, and using a collaborative process to identify unknown opportunities. I help with training and getting ready for their first sale and beyond. I am the only girl in my house of boys (husband, 2 sons, and a boy dog). I love going to sporting events and running—really slowly.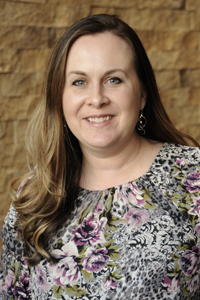 Lendsy Stephens
Success Coach
I come alongside our JBF Franchisees, linking arms with them, as we focus on taking their business to the next level and equipping them for continual growth. I meet with them on a weekly basis as we build relationship, analyze where they are and where they want to be, brainstorm and develop a plan of action. I'm a long-time entrepreneur (it's in my blood), and I also manage a large household (we have 9 kids!) Keeping my faith and family priority as I build businesses is a huge passion of mine and something I love helping others with as well.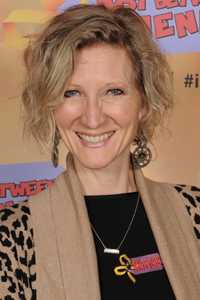 Autumn Lew
VP of Marketing
I work with the Marketing Team who support our Franchisees by providing the latest and most effective tools, training, content and resources to help them successfully market their sales each season. It's my job to make sure they are ready for each sale season amidst our ever-changing digital marketing landscape. I love running, cooking and art—when I can combine two out of three of these, I'm in heaven! Oh! And saving! Saving is awesome, too!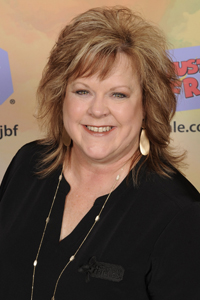 Kathy Hanover
Marketing Team Coordinator
I help convey pertinent, time-saving, money-saving information to our Franchisees to make their sales more successful and their lives easier. You'll first hear from me when I contact you to get information to introduce you to the rest of the Franchisees. Every place I have lived is within 15 miles of where I was born but I love to travel and have adventures. One time I was deep sea fishing and caught a shark. So scary but thrilling! He broke the line right as we got him up to the boat but I was still credited with catching a shark!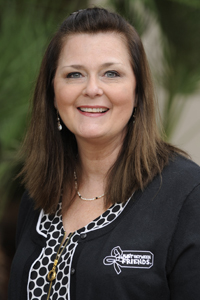 Erin Patrick
I ensure franchisee's paperwork and JBF accounts are current. I work with new Franchisees to onboard them to various JBF platforms, keep their legal JBF documents organized and up to date. My husband and I fulfilled our long time dream of moving to the beach and are living our best lives in Florida. One of my most very favorite roles in life is being grandma to our nine grandkids.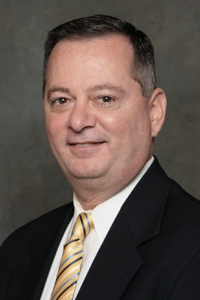 Bob Petre
VP of Finance
Keeping the Accounting Department running efficiently gives the Franchisees the freedom to spend additional time focusing on their operations and their sale events. It's my job to give them a streamlined process for both royalty fees and technology fees. I enjoy learning, my personal goal this year was to achieve two additional certifications that can help JBF.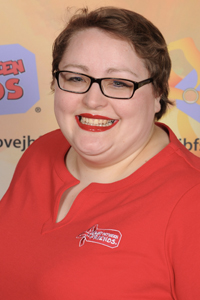 Brenna Bewley
Finance and Operations Team Coordinator
I grease in the wheels by doing the administrative tasks that keep things moving. I provide connections between Franchisees, teams, and departments, reach out with training information, accounting, operations, support, and administrative needs. Being the team coordinator is ideal due to my love for details. It gives me an appreciation for all the work that goes into making JBF a success! I love the flexibility I have with my job as it gives me a great work/life balance. I have a bachelor's degree in Business Administration from University of Science and Arts of Oklahoma.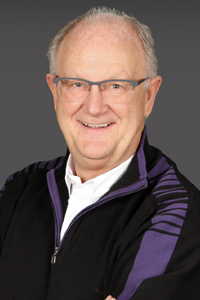 Ted Manley
Financial Growth Manager
It's my duty to focus on the growth and successful development of each individual Franchisee and their profitability through effective JBF event operations, marketing and technology. I help watch your financial performance in great detail along your JBF journey. I was the President of a major competitor during their early growth years and it's great to still be serving the industry with Just Between Friends.
Advisory Board and Legal Counsel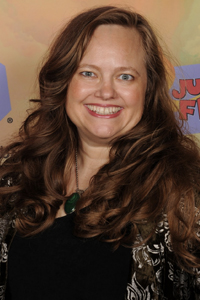 Mary Clapp
Legal Counsel
Mary Clapp, owner or Clapp Business Law, LLC, has been serving those in the franchising space for decades. She works with Just Between Friends to provide counsel regarding franchising law and needed wisdom to make sound business decisions. She has owned and operated Clapp Business Law since 2011. Prior to this, she served with Incredible Pizza Company as general counsel and worked in commercial litigation prior to that. Her heart of service and steady demeanor have made her an irreplaceable asset to the JBF Team.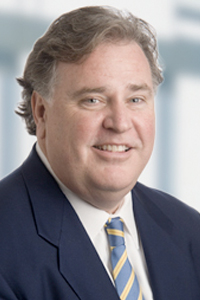 Jay Duke
Jay has more than 32 years of public accounting experience and leads BDO's National Franchise Practice and Southwest Regional Assurance Services group. He is heavily involved in the International Franchise Association (IFA) where he has presented Hall of Fame awards and also spoken at numerous conferences on topics including expansion, operations and finance. Jay has also served in multiple capacities with the IFA and attends more than ten IFA conferences annually. With BDO, Jay has served on its Board of Directors and as the National Assurance Business Line Leader and Managing Partner for the Dallas office assurance practice. He leads the firm's national Marketing Task Force and is involved in national and international M&A expansion efforts. He has led numerous audits and consulting engagements for a diverse client base, assisted with mergers, acquisitions, takeovers and divestitures. Jay's experience with various industries—from franchising, healthcare, manufacturing and distribution, retail and consumer products to financial services—helps him offer Just Between Friends a broad knowledge base and wealth of practical application. When not attending an IFA conference or traveling for work, Jay enjoys the movies; his favorite is the 1992 American drama Glengarry Glen Ross.
John Francis 
Known in the franchise industry as "Johnny Franchise," John grew up as part of a franchise family who owned franchise systems Cost Cutters, City Looks and We Care Hair. Once these systems were sold, John turned his interests to helping everyone in the franchise industry. He considers himself a franchise expert—not a marketing expert, or a sales expert— and he loves to step in and help franchisees understand the issues facing them to help grow through challenges. He offers a real assessment of where franchises are, in a no-nonsense way, then talks about possibilities to move forward. He helps brands in a number of capacities. What makes him different is that he can relate to a lot of people in a lot of levels in a positive, constructive way—having been in a number of positions within franchising himself. He loves to give back by encouraging dads to be an active force in their kids' lives and be their kids' hero. He accidentally began the once-a-year event called "Fathers Eve," which happens the night before Fathers' Day—a night out for dads to celebrate together. It has since grown to 42 cities and 3 countries! The most important life lesson he learned from his dad was to always look for the "Win/Win." This shared philosophy is probably why he and CEO, Shannon, get along so well.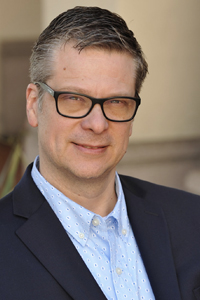 Ryan Nowlin
Known for his ability to communicate the most technical of details in the simplest language, Ryan has a unique ability to talk tech in a way that people understand. He has a deep technical knowledge balanced with strong business acumen and a heart for helping families. His interminable work ethic and drive have helped him work his way up through to his current position as Chief Information Officer (CIO) for Fitness Connection USA where their primary goal is Changing Lives; he previously served as CIO of Fiesta Restaurant Group, parent of fast casual restaurant brands Taco Cabana & Pollo Tropical.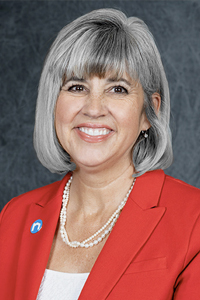 Mary Kennedy Thompson, CFE
Mary Thompson has been in the franchising industry for three decades with a stellar reputation for specializing in high growth service franchises focused on the customer experience and strong financial metrics. As Chief Operating Officer of Neighborly, oversees all ongoing business operations within the company. Working hand-in-hand with the 11 brand presidents, leads the execution of strategies and initiatives. Brands include Mr. Rooter Plumbing, Molly Maid, Rainbow Restoration, Aire Serv, Mr. Handyman, Glass Doctor, Mr. Appliance, Mr. Electric, Five Star Painting, The Grounds Guys, ProTect Painters, Window Genie, Mosquito Joe, Real Property Management, and Dryer Vent Wizard. 
She also served for eight years as a U.S. Marine where she achieved the rank of captain while on active duty and major in the reserves. During her time in the Marine Corps, Mary was stationed around the world, including South Korea and Okinawa, Japan.  While serving in the Marines, Mary was the first woman assigned as a platoon commander in the Beach and Port Company. She first joined Neighborly in 2006 as president of their largest brand, Mr. Rooter Plumbing and is a licensed plumber. Mary came to Mr. Rooter Plumbing from national franchisor Cookies by Design, where she was president of the franchisor corporation. She entered the franchising industry as a franchisee first almost 30 years ago, when she became a multi-unit franchisee of the Cookies by Design, leading the company in market penetration, growth, and sales. As a franchise owner she earned awards for "Top Performer," "Outstanding Customer Service," and the "Masters Award" for achieving the highest level of performance. After selling her franchises, she was recruited to the corporate headquarters to build their first ever field support program, eventually being promoted to brand president. In her first year leading the brand, it achieved record sales.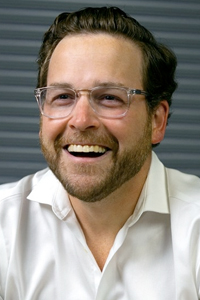 Josh Wall, CFE
Josh is a seasoned franchise industry executive who is passionate about driving shareholder value through: building strong, durable and lasting franchise relationships; developing the leaders around him to carry the brand's vision and execute at a high level both individually and as a team; and ultimately to grow a brand through the franchise model with excellence. He is the chief executive officer at Unleashed Brands— a franchise growth accelerator supporting growth-oriented brands geared at furthering child and adolescent development in three core areas – Learning (Science, Technology, Engineering, Arts and Mathematics), Playing (Celebrating, Escaping, and Connecting) and Growing (Music & Arts, Martial Arts, Swimming, Sports). Prior to this position, Josh has worked with Urban Air Adventure Parks, Christian Brothers Automotive, and The Tyson Organization.