How a mother of six became one of the most successful Just Between Friends franchise owners.
Kelly Robie, one of our most successful Just Between Friends franchise owners, expects 2,000 people to attend her Just Between Friends sales in Monroeville, Pennsylvania, a large suburb of Pittsburgh. The doors are set to open in a half-hour, and she's been in the venue since dawn to attend to the final details. As she's walking down the aisles, checking the racks of clothing one last time, ensuring everything is as it should be, she has a funny thought: "I wonder if the snow last night will prevent anyone from coming. Snow in March? That's Pittsburgh."
A staffer rushes up to Kelly with news that will drive all of her fears away; there is a line of people from the door to the end of the parking lot, shivering, waiting to get in. This is going to be a busy, busy day.
Kelly runs one of the largest Just Between Friends sales in the JBF system of franchises. Her first franchise sale is held in a giant sports arena in Pittsburgh. Another of Kelly's sales is a  smaller franchise—it's in Kelly's second territory. Kelly and her husband Jed (pictured above) currently own 4 territories which they operate as a full-time family business so they can also homeschool their 6 children. As far as the eye can see, there are racks of children's clothing, clearly identified by gender and age, there are mountains of children's shoes, and the entire back room is packed with children's toys, games, furniture, lighting fixtures, baby equipment, bedding, and bicycles.
"I love Just Between Friends because of how flexible it is," Kelly says. "Even with a 7-week-old, I was able to pull off this sale because I was able to work around my schedule."
The hottest ticket in town is a Just Between Friends franchise sale
The popular Today show called Just Between Friends the "hottest ticket in town." When the doors open to Kelly's sale, it is easy to see why. The crowd of young mothers, fathers, and grandparents pushing strollers is literally sprinting to the racks of clothing. What was minutes ago a silent room is now filled with the excited din of shoppers. The energy is palpable, and for good reason—these shoppers are purchasing their children's wardrobes and toys at a fraction of what they would cost new. Across the street there is a Babies "R" Us with an empty parking lot.
If anyone knows how expensive buying children's clothing is without the help of Just Between Friends, it's Kelly. As a mother of four young children, Kelly was a consignor for two years with Just Between Friends before a former owner of the Pittsburgh-North territory approached her with an offer to purchase the franchise.
"I was a stay-at-home mom, and I was enjoying being at home," Kelly says. "I was excited, though, by the prospect of doing something outside the home. My husband works full-time and travels often for his job. It was great to have something to keep me busy when he was away."
Kelly's success didn't surprise her; she worked relentlessly to launch her business. She went to preschools and daycare centers in her area, and she succeeded in not only establishing relationships but in generating the kind of word-of-mouth buzz that other businesses only dream of.
"You really have to become a part of your community," she says. "People respond to positivity. We are also lucky to have the Just Between Friends corporate team because they develop our marketing materials, which we customize as we see fit. It really helps a lot."
Just Between Friends franchise is spreading across the United States as a direct result of our franchise owners going above and beyond to make their pop-up consignment sales successful. When we opened our doors to franchising in 2003, we knew that we would also have to go above and beyond in terms of how well and how much our franchise owners are trained.
A Just Between Friends franchise offers a flexible business model that can either be supplemental income or a full-time career with multi-unit development. The initial investment is affordable, and the ongoing costs are low.
"Our success is up to us, as owners," Kelly says. "But we get a ton of support from the corporate office. If I have a question, I can reach out to them at any time. They are extremely helpful and encouraging. The owners also are very well connected to each other. We have a Facebook group that is very active. We are always picking each others' brains for ideas."
Kelly has a lot to be proud of. Her success has been so significant her husband has now quit his day job and joined her full-time in the business.
"I really love Just Between Friends," she says. "When I was looking into this business, I was just a mom. This experience has helped me grow as a person. I love being able to help my community. I love helping families save money and make money with clothing items they no longer need. If you're looking into a pop-up consignment business, I recommend Just Between Friends. I might be biased, but I think they're the best."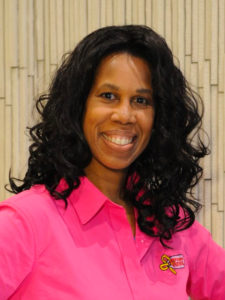 I CHOSE JBF BECAUSE: I wanted something that I felt was well-suited to my personality and skillset. I loved the idea of a seasonal business that allowed me to go "full-throttle", then take a break and regroup. I can be very intense, so this

gave me a chance to balance out that part of my personality during the off-season. Having been an entrepreneur already, loving consignment sales, and being an event planner at heart, honestly—I felt like it was something that I could absolutely ROCK!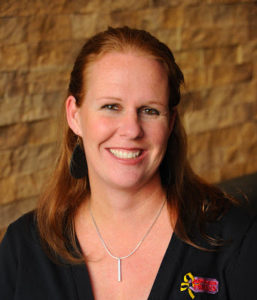 I CHOSE JBF BECAUSE: I love it! I am always looking to save money, JBF was my favorite sale each time it came around. I wanted something to give my brain a purpose while staying home with three kids and I got so much more than that.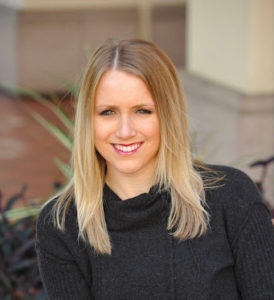 I CHOSE JBF BECAUSE: Finances were really tight when my husband and I were expecting our son, and JBF was a complete Godsend. My husband had graduated from college six months before, and I still had two years left. We were SO concerned about finances and finding JBF was a complete Godsend. We were able to get everything that we needed for $800. Fast forward three years, we were presented the opportunity to buy a JBF, and I instantly jumped on it. I wanted to be able to give other people the same opportunity I had been given.