The times in which we find ourselves are certainly unlike any this generation has ever seen. Since COVID-19 began to affect lives vastly in March of 2020, much has changed in the world around us.  That has not stopped Just Between Friends Franchisees from hosting sales in areas where shopping items for kids at 50 to 90% off retail prices is still very much needed and appreciated.
Each Just Between Friends sale Franchisee has a thorough safety plan in place. This plan is based on guidance provided by the Center for Disease Control (CDC) in coordination with direction from local health authorities. Our Just Between Friends safety plan was recently praised by local health officials in Denver, Colorado who were "blown away" by our playbook.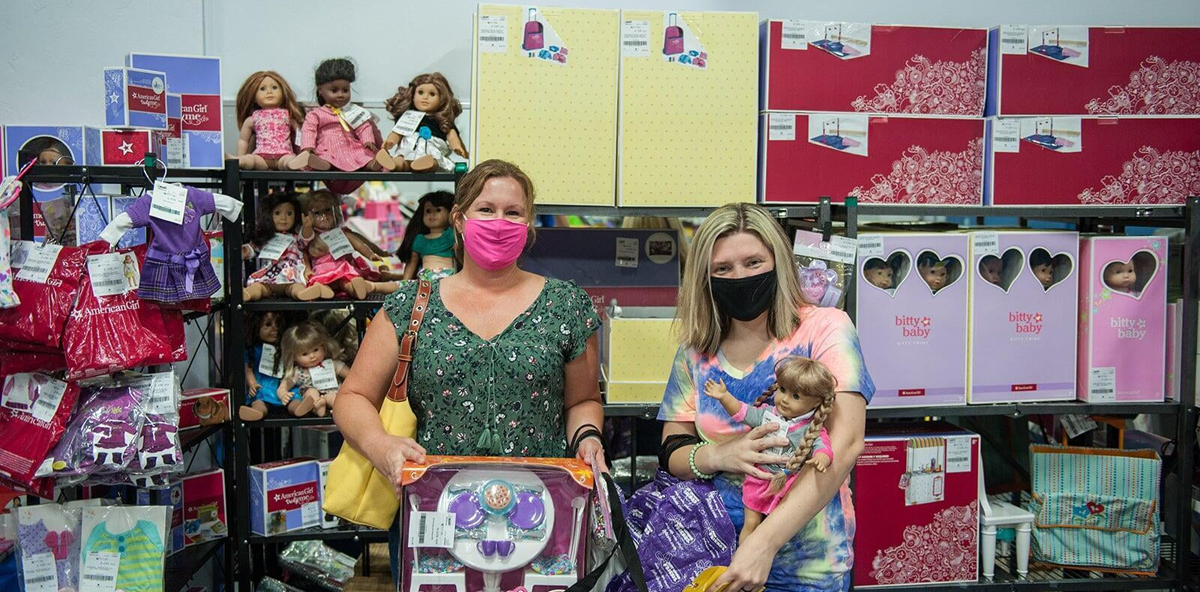 Shoppers find amazing deals on American Girl and My Life products at a July JBF sale in Texas.
As life is very different now as we are all taking precautions due to COVID, participants quickly have become used to the new expectations shoppers face, such as those they encounter at the local grocery store. The safety plans and practices instituted at JBF sales are therefore familiar to most. We equip Franchisees by providing a full host of materials to help share expectations with families so there are no surprises at the sale.
Just Between Friends Franchisees are equipped with templates for:
• Email communications
• Social media posts
• Safety protocol communications (see sample below)
• COVID-19 times marketing guide
• and other guidance (developed as needed) to help families fully participate.
A look at our safety protocols:
Safety videos, posts, and other support materials are made available for Franchisees to help keep participants in touch with our latest protocols and procedures that help keep everyone safe.
Families Keep Growing, Shoppers Keep Shopping
Families across North America are experiencing financial challenges. As children continue to grow—even in the midst of a pandemic—communities need Just Between Friends sales now more than ever. We are seeing great response to sales across the country as families continue to need all the clothes, toys, shoes and gear growing kids need. This may be the perfect time to start a new sale as parents search for ways to make budgets work.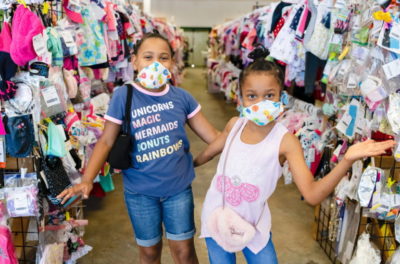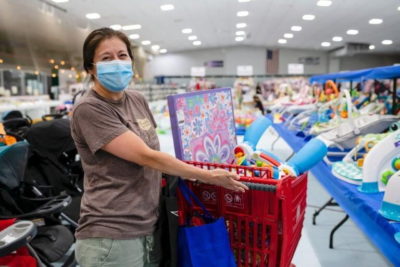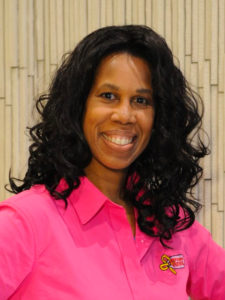 I CHOSE JBF BECAUSE: I wanted something that I felt was well-suited to my personality and skillset. I loved the idea of a seasonal business that allowed me to go "full-throttle", then take a break and regroup. I can be very intense, so this

gave me a chance to balance out that part of my personality during the off-season. Having been an entrepreneur already, loving consignment sales, and being an event planner at heart, honestly—I felt like it was something that I could absolutely ROCK!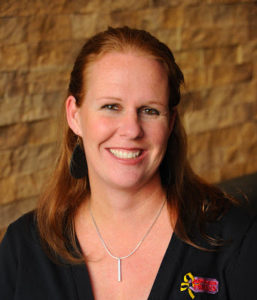 I CHOSE JBF BECAUSE: I love it! I am always looking to save money, JBF was my favorite sale each time it came around. I wanted something to give my brain a purpose while staying home with three kids and I got so much more than that.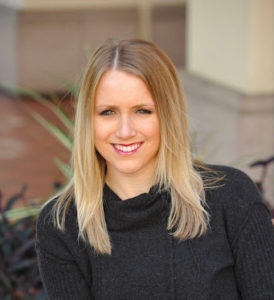 I CHOSE JBF BECAUSE: Finances were really tight when my husband and I were expecting our son, and JBF was a complete Godsend. My husband had graduated from college six months before, and I still had two years left. We were SO concerned about finances and finding JBF was a complete Godsend. We were able to get everything that we needed for $800. Fast forward three years, we were presented the opportunity to buy a JBF, and I instantly jumped on it. I wanted to be able to give other people the same opportunity I had been given.